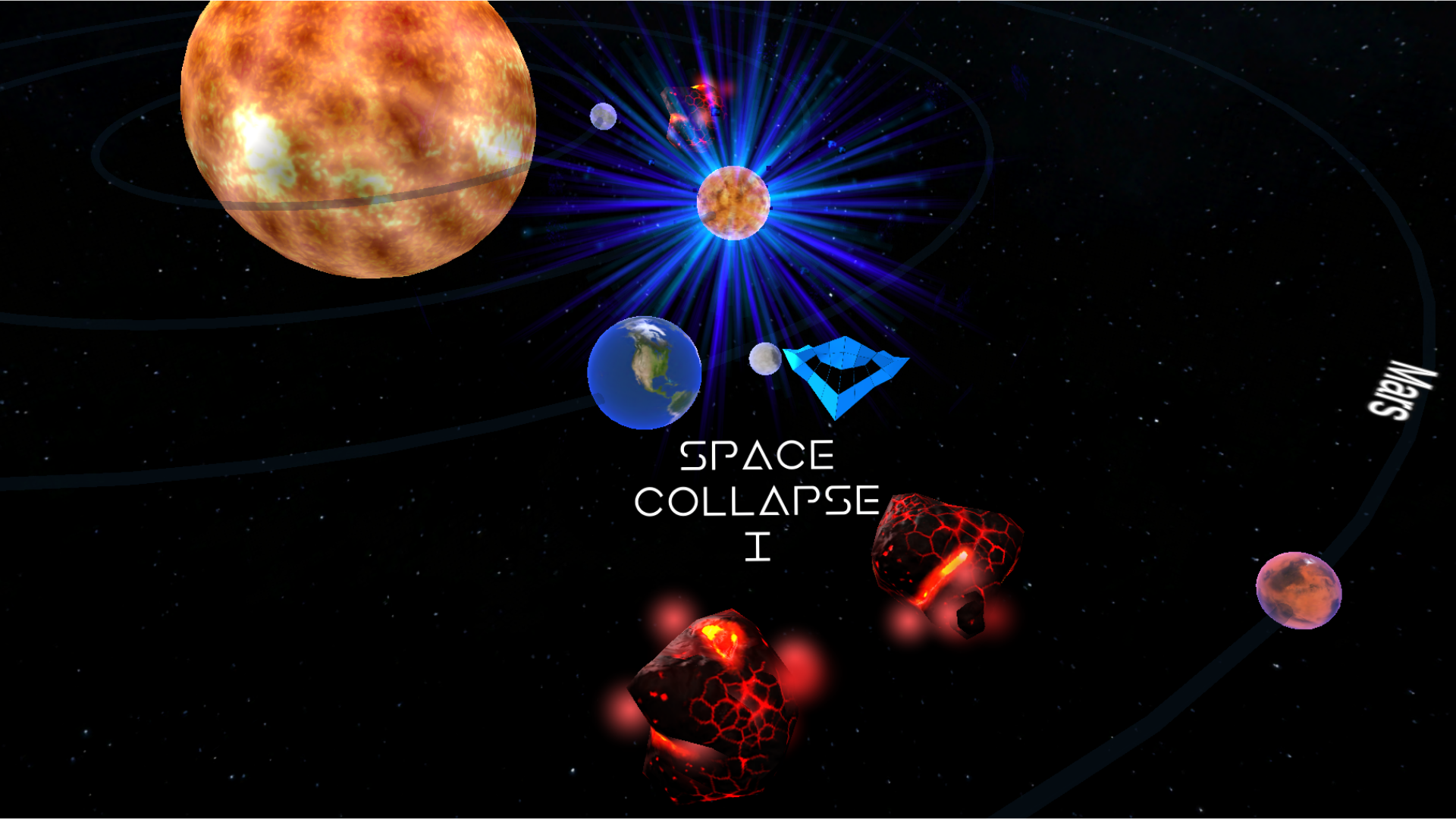 Space Collapse I
Welcome to Space Collapse I
The Asteroid Belt between Mars & Jupiter is suddenly being pulled into the sun.
Respond to Earth's cries for help as a mysterious space explorer. Stop the asteroids from destroying planets and save the world! But watch out because if you're not careful, the sun will start to expand.
--------------------
Based on the feedback we received during LDJam42 we are publishing new version of Space Collapse I with the following upgrades!
Tighter Controls, Less Drift
XBox controller options
Additional Functionality (i.e. bombs, shields, and more weapons)
SHOUT TO Biplar & Crumbo, who already out did our first shout out to the Leaderboard. Keep it coming!
--------------------
Keyboard Controls:
Click through Text
WASD or Arrows to Move
Mouse to Shoot
XBox One Controls:
B through Text
Right Joystick to Move
Left Joystick to Shoot
Please comment, leave us feedback, and most importantly have fun!
What did you like? What would you change right now? Thank you!!
Visit our website for more info!